I was more than excited when
Adore Me
, a new subscription based online lingerie store, offered to send me one of their items. After immediately accepting their offer, I spent a lot of time looking through their products in search of the perfect lingerie set for me!

I settled for the
Grace
, a beautiful minty set that looks perfect against pale skin. A combination of lace and mesh, adorned with two lilac bows, creates a sexy yet sweet look that I loved. I was very pleased with the product: the fit was perfect and true to size, and also very flattering; the material was smooth against my skin and felt luxurious.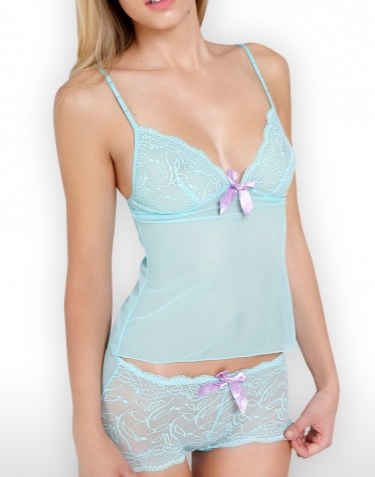 Another thing I should mention is the packaging and presentation of Adore Me. Your lingerie will arrive in a pretty white box full of beautifully colored tissue paper, and it's hard not to feel a bit special while opening up your box. Receiving the package after a hard shift at work was exactly what I needed to brighten my day! I was also pleasantly surprised at how quick my package arrived, which is always a plus since I wanted to see my new lingerie ASAP.
Here are a few of the other items at
Adore Me
Lucy
Eve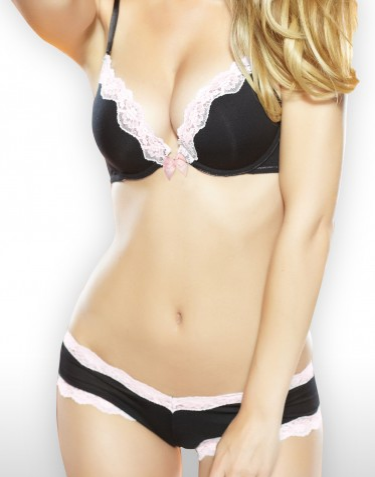 Mary
The cool thing about
Adore Me
is how personalized it is-- after signing up, you will be asked a series of questions in order to determine which products are perfect for your body, preferences and lifestyle. Professional stylists will then choose which lingerie to send you each month. Obviously, if you are looking to "spice up" your relationship,
Adore Me
is the way to go-- new lingerie each month will certainly shake things up! Not that lingerie is only for those in a relationship; after all, everyone enjoys a new set of "unspeakables!" And at $39.95 per set, these items are pretty affordable. In addition,
Adore Me
is offering
20% off
any lingerie set during your first order with the code
ADOREME20.
Happy shopping!